Imported from my MySpace blog – July 6th 2006
Ahhhhhh where do I begin….
Stressed? Yeah I know the feeling. Anxiety sucks…the day to day worries of adulthood…it really blows. Most of you that know me understand that I hate taking any medications made by man. The pharmaceutical companies are the biggest liars and killers of human being in the united states. Plus I can't take any drugs, legal or not because of my sensitive position at work.
I have been taking st johns wort to lift my spirits up when I feel down…It really works. I drink the tea form because I just like tea.
Now for the good shit…I love this herb called Valerian. You talk about calming. It's like having a comforting blanket wraped around you. It mellows the fuck out of you. I haven't had it in a while so I bought some at CVS up the block. I took 3 of them this evening and now i'm on cloud nine…WOW! I CAN'T BELIEVE THIS STUFF  IS LEGAL AND A NATURAL HERB….i just feel really mellow and relaxed, almost intoxicating.
I did some research on this herb VALERIAN and found that Winston Churchill (The prime minister of Great Brittan during WWII for you non-historians) gave the citizens of England VALERIAN during the bombings during the blitz (that means a bombing campaign by the nazi's). He used VALERIAN on his people to calm them down and to relieve anxeites caused by war. Since I have my own war going on in my life with anxieties I take valerian to calm me down. But now I think I'll use it as a recreational drug since I can't do "other" things because of my job.
Go out and get a bottle….try it…WARNING: the pills smell pretty bad but just take em with some soda or kool-aid..to kill the taste..after 1/2 hour you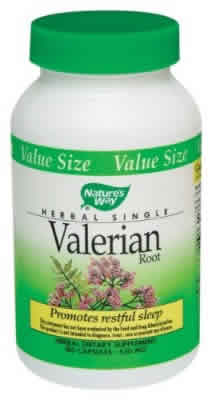 should feel pretty good….if you take a FULL dose before you go to bed it will help you fall asleep.. but if you want to just veg out and mellow take a half a dose…it's very euphoric and pleasing.
well enough of my rambling….when I'm excited about shit I can just go on for days and days writing about it or talking about it. Sorry but that is just the way I am…FULL OF KNOWLEDGE….and sometimes FULL OF SHIT…
Click below for more info on valerian